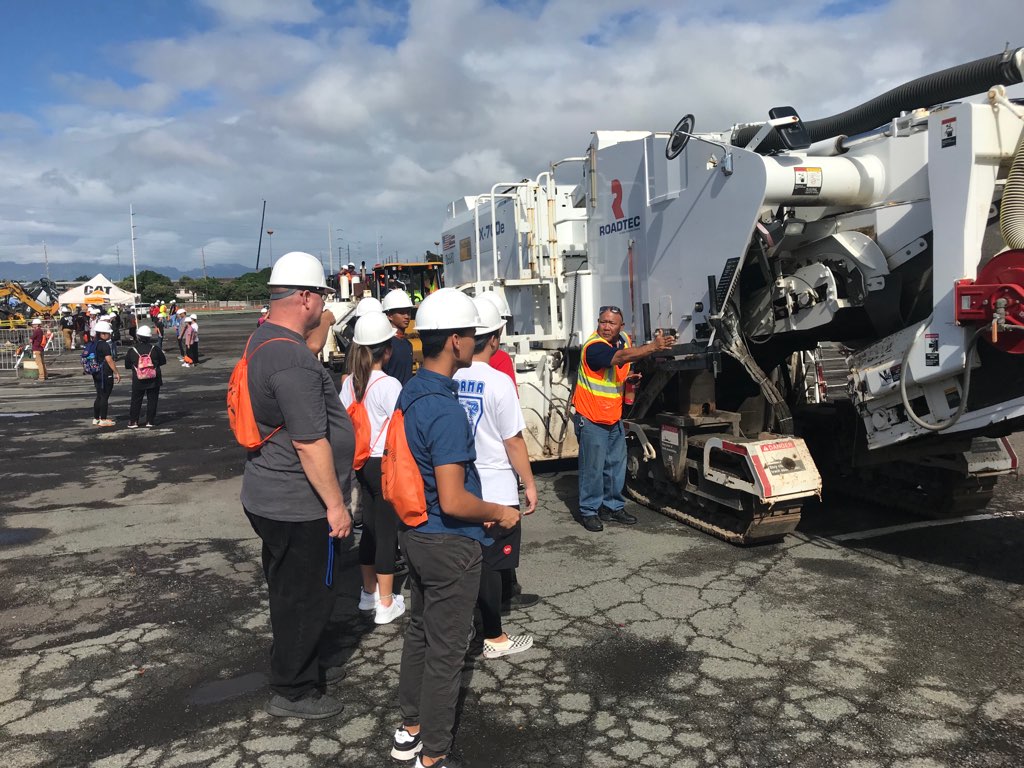 We took the opportunity at the Hawaii Construction Career Day to introduce construction as a career choice to high school students.
INVESTING IN THE NEXT GENERATION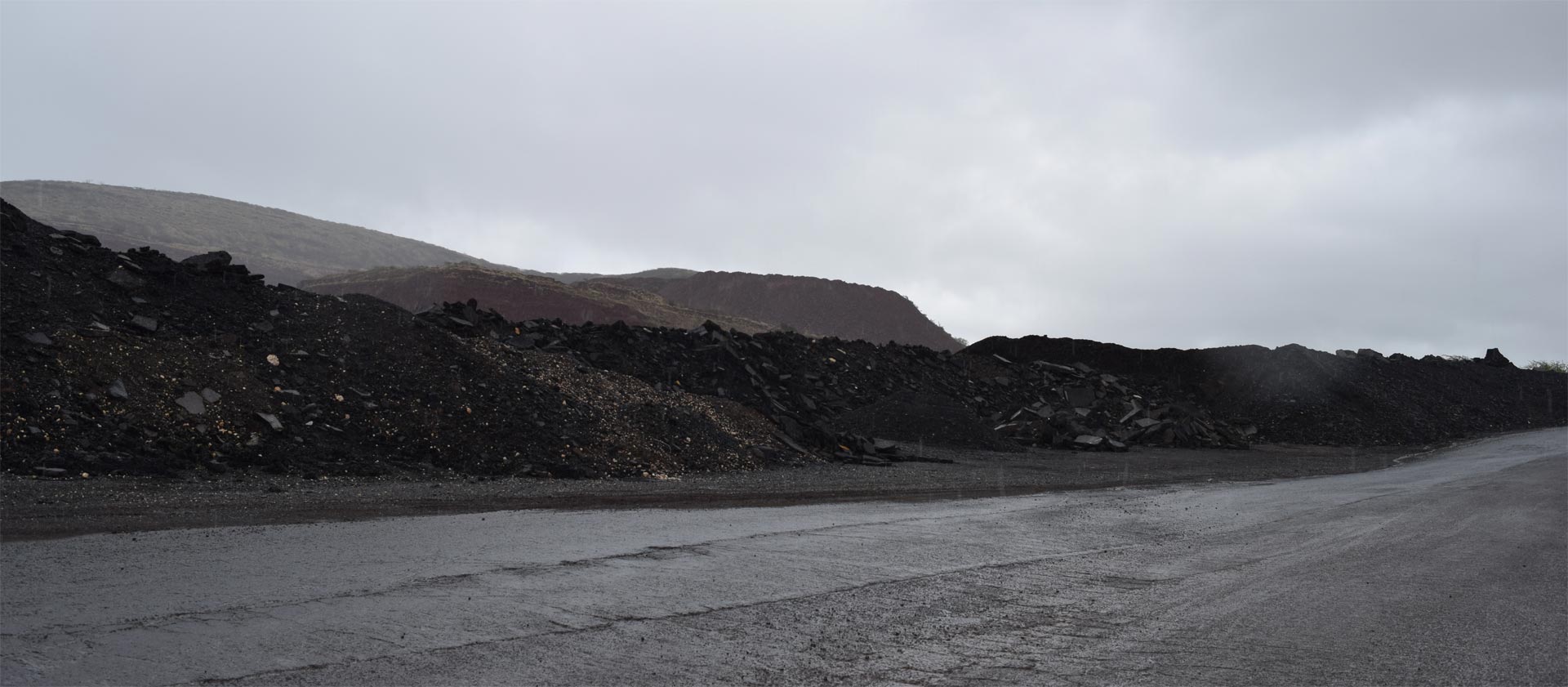 RECYCLING
By recycling over 180,000 tons of concrete and asphalt, we are able to reuse materials that would otherwise add to the growing burden on Oahu's landfills.
We are constantly seeking ways to improve our processes, reduce waste, and protect our island home.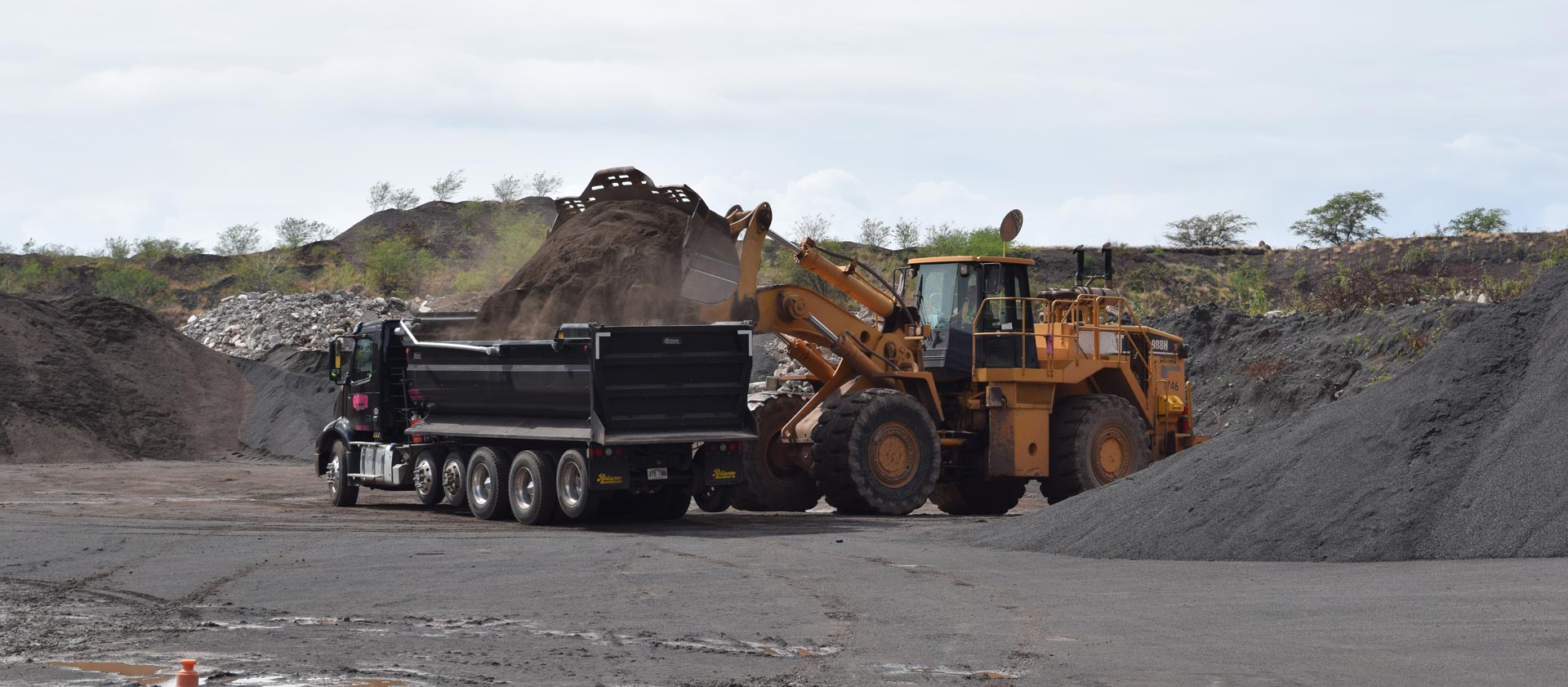 Our Landmark Work
During its rise to the top of the paving industry, Grace Pacific has worked on virtually all of the streets and highways throughout the state of Hawaii.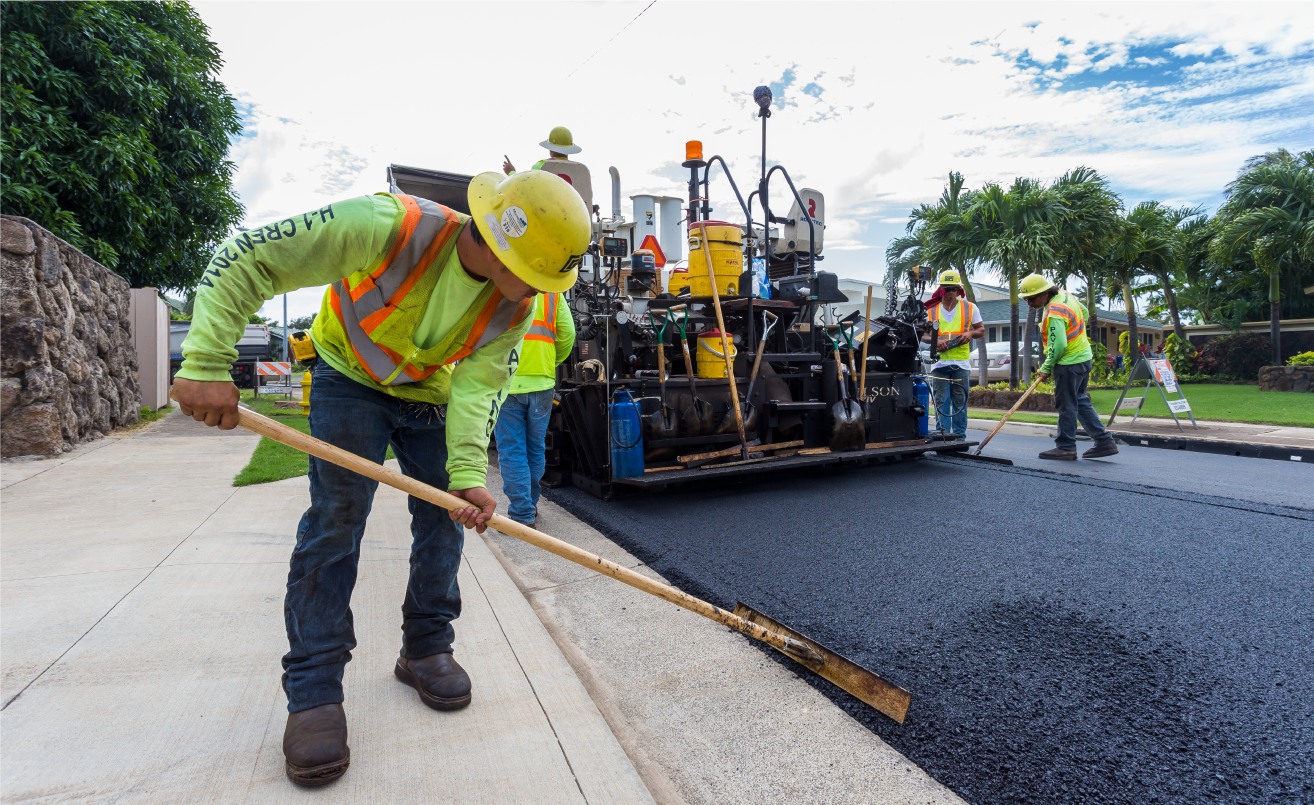 Grace Pacific LLC
For more than 75 years, Grace Pacific LLC has been a driving force in Hawaii's growth and prosperity. Grace Pacific does more than just build roads. We offer a wide range of construction-related materials and services.
OUR VISION
For nearly a century, Grace Pacific has served Hawaii with Great People delivering Great Projects. We aim to do this for another century and more.
OUR MISSION
Grace Pacific keeps Hawaii on the move and Hawaii's families safe. We proudly build and maintain the roads, highways, and runways that connect these island communities we call home.
OUR VALUES
Professionalism
We work safely, we work as a team, and we work hard.
Partnership
We deliver great projects and services.
Responsibility
We care for our employees and their families.
Service
We give back to the communities in which we live and work.
Commitment
We do what we say we are going to do.
Respect
We embrace diversity, equity, and inclusion.
Integrity
We are honest and fair.
Homepage
Who we are
We are Hawaii's largest asphalt paving contractor with operations on Oahu, Hawaii, Maui & Kauai. We have used our expertise since the 1930's to enhance airport runways and taxiways, harbor wharves and container yards, interstate freeways, highways, bridges, roadways, bike paths, tennis courts, driveways, and parking lots throughout our state. We are one of the very few paving contractors that can do state highway jobs with their rigorous requirements and large scope of work.
We have acquired different companies and expanded our services to help us become Hawaii's foremost leader on paving. We now have quarries where we mine the aggregate; plants where we mix the asphalt, ability to renovate bridges,construction company to install the guardrails & signs along highways, and able to apply protective coating to the asphalt to extend the useable life.
Read More
New Pre Order Process
As a company, we are always looking for ways to improve to better serve you, our customer. With that in mind, Grace Pacific will be implementing a new material ordering process at the Makakilo Quarry location.
We are asking that you, our customers, to give us at least one business day notice BEFORE picking up or bringing in materials. Priority will be given to company's who have given us prior notice. Those who call or email to place an order on the day of, will not be guaranteed product pickup that day. This is to help insure that the quarry can meet all our customers' needs and to minimize slowdowns and confusion at the scale which could lead to errors in orders.
When placing an order, that person must have authorization by the company purchasing the material. If drivers attempt to pick-up the day of and have not been given pre-authorization, they will be asked to pull off the scale and have an authorized person from the purchasing company notify us of the order. You can place an order via email: materialorder@gracepacific.com or by phone: (808) 674-6590.
If you need to reach the sales team for any reason (submittals, quotes and sales/material questions), we can be reached at the following:
Email: Sales@gracepacific.com
Phone: (808) 674-6590
Grace Pacific does more than just build roads. We offer a wide range of construction-related materials and services.
Contact Us